Families are the focus of educational programs delivered by Extension Home Economics faculty across the state of Tennessee.
Our Vision
Our vision is "healthy, responsible, productive individuals, families and communities."
Our Mission
Our mission is to "strengthen families, individuals and communities through education."
Education is vital to our mission. As an integral part of The University of Tennessee and the Land-Grant System, Extension is the vital link in delivering current, research-based education to your home and your community.
Family and Consumer Science programs are available to all persons regardless of race, color, national origin, sex, age, disability, religion or veteran status. Educational programs are delivered through classes, workshops, mass media, newsletters, public meetings and computer applications. Extension Family and Consumer Science educational programs are delivered to people of all ages. Life skills are developed in health, nutrition, financial management, parenting, personal development, leadership and numerous other project areas.
We have a partnership with the Tennessee Association for Family and Community Education to develop leadership skills and provide individuals and families with up-to-date educational programs addressing critical issues. Programs are targeted to families and individuals such as: working poor, young parents, working families, elderly, young children, and food stamp recipients.
Family and Community Education Clubs (FCE)
"Learning together is better"
Ever wonder if the things you read are true? FCE provides research based information through the University of Tennessee Extension Service. Experience learning with friends as you share what you know at hands-on workshops and monthly meetings. Programs are provided in all family and consumer sciences areas, i.e. family economics, family life, environmental education, food safety, nutrition, health, housing, aging, and stress management.
Wayne County has 5 FCE clubs that meet monthly. Call (931) 722-3229 for more information.
To Lead…
Leadership development is a focus for FCE. Through shared opportunities, you can learn skills helpful in bringing growth to your community, church, local government, and family. FCE offers learning opportunities as officers and program leaders on the local club level and the county level.
To Grow and Share…
Each year FCE provides the opportunity to make a difference in the lives of families in your community. Community service is the cornerstone for FCE clubs. Projects vary from club to club as they work to meet the needs of the local community.
Contact Information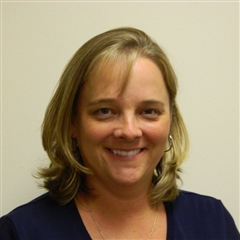 Joy Lynn Powell
Ext Agent II & County Director
Email: jpowel51@tennessee.edu